Central Market - Kampot Cambodia
---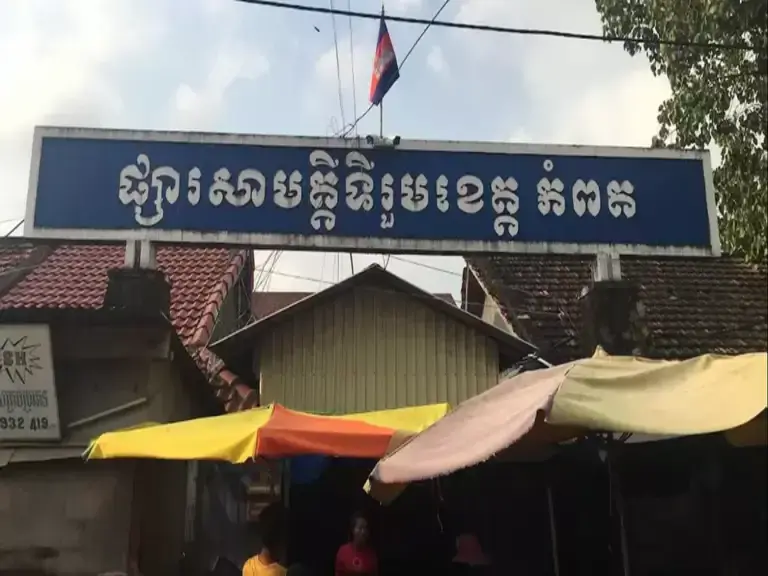 The local Market (Phsar). Already taken a bit, but still a lot to offer.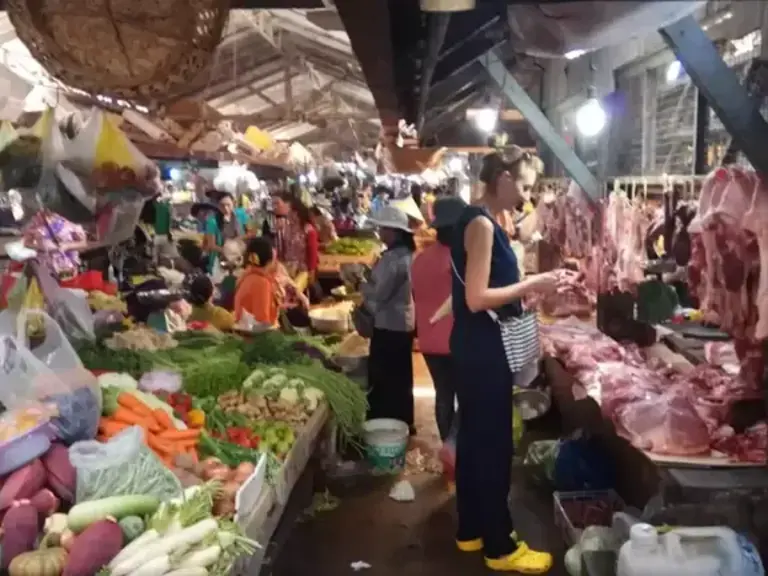 The choice and diversity makes this place a focal point for everyone.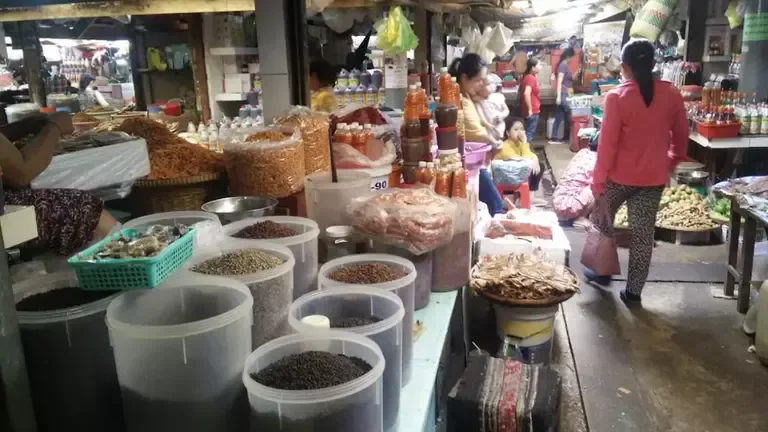 After just a few visits, you will have your permanent contact point with the quality you want to prepare your meals.
The Kampot Market is one of the most popular attractions in Kampot, drawing both locals and tourists alike. The market is located in the town center and is known for its vibrant atmosphere and variety of products. Here you can find fresh produce, seafood, meats, spices and local handicrafts. The market is also a great place to sample authentic Khmer cuisine, as there are several food stalls serving up delicious dishes. With its bustling crowds and colorful displays, the Central Market is a must-visit for anyone looking to experience the local culture and cuisine of Kampot.
The market is a large, open-air space that is divided into several sections, each dedicated to a specific type of product. The first section is dedicated to fresh produce, where vendors offer a wide variety of fruits, vegetables and herbs. The second section is dedicated to meats, fish and seafood, where vendors sell everything from pork and beef to squid and shrimp.
In addition to the fresh produce and textiles sections, the Market also has a section dedicated to household goods, where visitors can find everything from kitchen utensils to furniture. The section is a popular destination for locals who are looking to furnish their homes or for tourists who want to take home a unique souvenir. One of the unique features is the section dedicated to traditional Cambodian medicine and herbs. The section is a fascinating space, with vendors offering a variety of herbs, roots and other natural remedies that are believed to have healing properties. Visitors can also find traditional Cambodian massage services in the same section.
Central Market Kampot is not just a destination for shopping. It is also a popular place to eat, with a variety of food stalls offering traditional Cambodian dishes and snacks. Visitors can find everything from noodle soups and rice dishes to fried snacks and sweet desserts. The market is open every day from early morning until late afternoon and it is busiest in the early morning when locals and vendors are doing their daily shopping. The atmosphere is lively and energetic, with vendors calling out to customers and bargaining over prices.
The Market is an important part of the local community and it plays a vital role in the local economy. The market provides a source of income for vendors and farmers and it also serves as a hub for commerce and trade in the region. In recent years, the market has become a popular destination for tourists who are looking for an authentic Cambodian experience. Central Market Kampot is also known for its textiles section, where visitors can find a wide variety of fabrics, clothing and accessories. The section is a colorful and vibrant space, with vendors selling everything from traditional Cambodian sarongs to modern clothing and fashion accessories.
Overall, the Kampot Market is a must-visit destination for anyone who is interested in experiencing the local culture and cuisine. Whether you are a tourist or a local, the market is a vibrant and exciting space that offers something for everyone.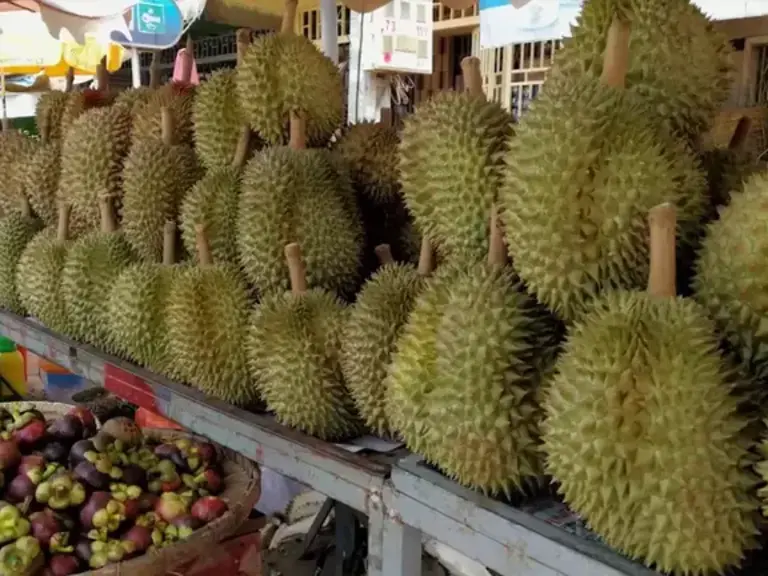 Durian fruits from local farmers.
Wedding invitation and not the right clothes ?
Always the right gift, flower arrangements.