Ekareach Express - Kampot Cambodia
---
Kampot : 093 910 333 map
Phnom Penh : 017 910 333 map
Ekareach Express is a bus company based in Cambodia that provides transportation services to various destinations in the country. The company was founded in 2011 and has since become one of the leading bus operators in Cambodia.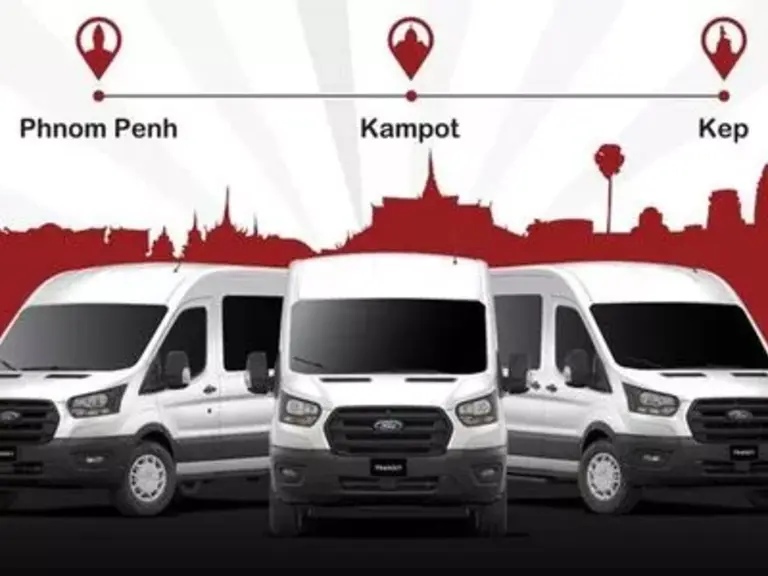 Departure Hours:
7:30 am, 8:30 am, 9:30 am, 11:30 am, 1:30 pm, 3:30 pm and 5:30 pm
Ekareach Express also serves other destinations in Cambodia, including Siem Reap, Sihanoukville, Battambang and Kep. The prices and departure times may vary depending on the destination.
Ekareach Express was established with the aim of providing safe, reliable and comfortable transportation services to travelers in Cambodia. The company started with a fleet of only a few buses but has since grown to a large fleet of modern buses that are equipped with air conditioning and free Wi-Fi.
Over the years, Ekareach Express has expanded its services to cover several destinations in Cambodia, including Phnom Penh, Siem Reap, Battambang, Sihanoukville and Kep. The company has also upgraded its facilities and services to meet the needs of its customers, including online booking and customer support services.